I was hoping to have time for my blog this spring. Life can be unpredictable. My father passed away in hospice this week from Alzheimer's. He passed away in a very peaceful place. It was crazy the past 8 weeks when we placed him in memory care due to all his falls, wandering and agitation. We were unable to care for him at home anymore.
My heart goes out to anyone dealing with Alzheimer's in their family. It is a horrible illness. His last few days this week were spent peacefully resting in the Clarissa Cook House in Bettendorf, Iowa. ( read more here)
This is a beautiful place to pass on in comfort when you can't take care of your loved one in those final days. My Dad passed peacefully near a pond with running water, frogs, and birds singing to him all day. The hearing is the last thing to go when we start the dying process.  This place is for everyone in the community. I can't say enough about the beauty surrounding it and light-filled rooms.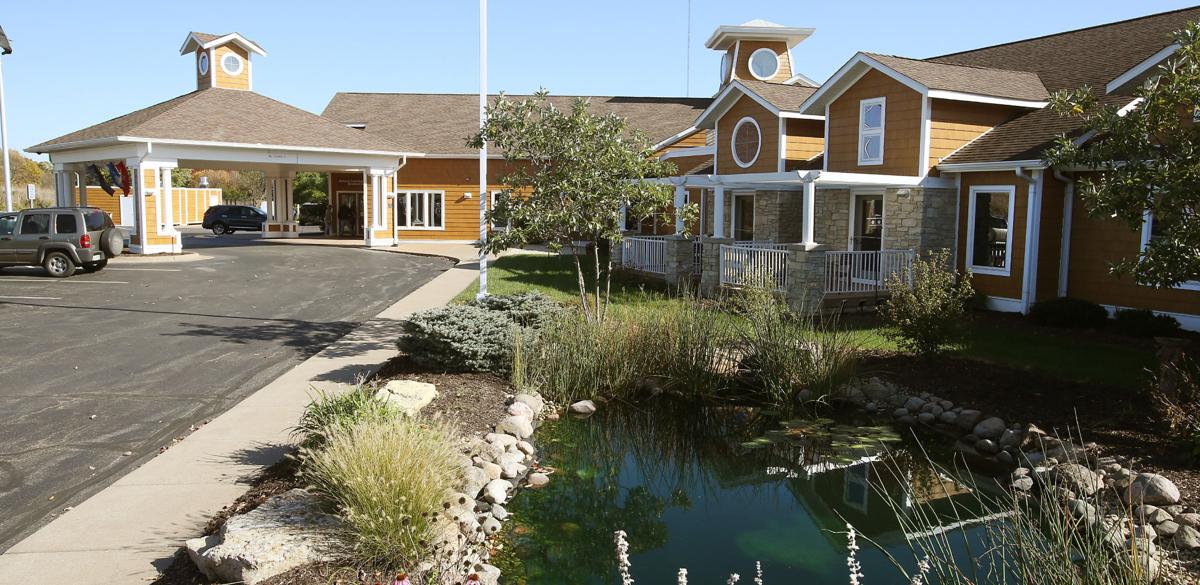 I planted a mulberry tree and two native hazelnuts this week for my Dad. He loved nature and I got my love for nature from my father. He gave me one of the best gifts in life!
I will be back to share my garden after this week. I am playing catch-up. I am far behind, and I know that being in my garden will give me the comfort that I need right now for I would be lost without my garden.
I hope you all have a beautiful Mother's Day. Cherish the moments you have with family they pass too quickly… I am going over to spend Mother's Day with my mom today. It is a hard week for her since she misses her best friend that she spent 60 plus years with each day of her life.
Happy Spring and Happy Gardening!